Come eat your Veggies!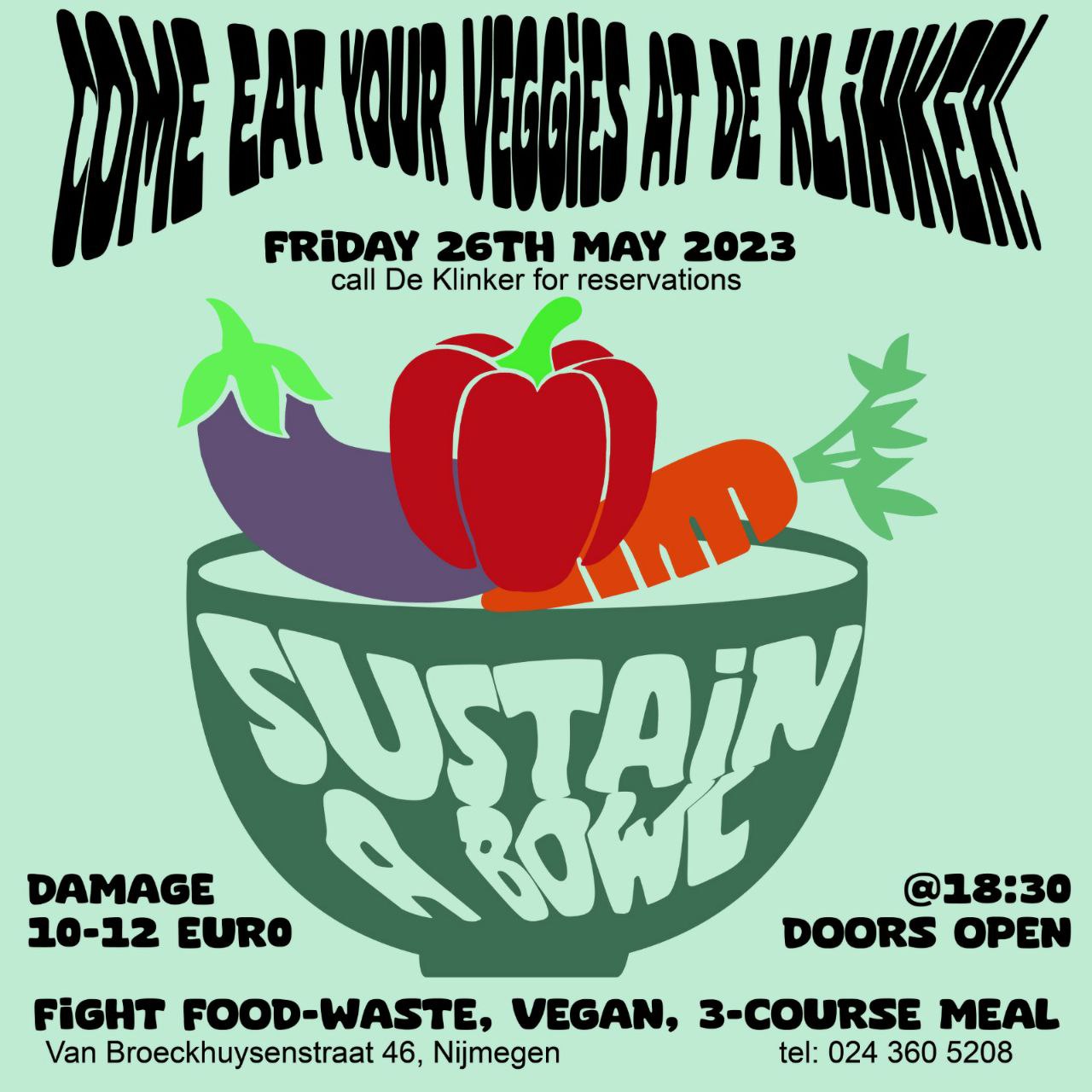 Datum/Tijd
Date(s) - vr 26 mei
18:30 - 22:00
Locatie
De Klinker
Categorieën
In the Netherlands, around 2 billion kilo's of food gets wasted each year.
We, 5 students from Van Hall Larenstein University in Velp want to change this! This Friday May 26th we will be visiting De Klinker to cook you all a delicious 3-course vegan meal with saved vegetables we have collected from local green grocers. Come join our battle against food waste!
Starter : Lentil soup
Main : Vegetable curry with bulgur salad and empanadas
Dessert: surprise
Price: 10 and 12 euro is depening on where we can get the saved food from. It will probably be cheaper than this.
You can make a reservation by calling us (024 360 5208) on friday from 14:00 on. There are limited spots!