The Civil Side of the Rojava Revolution: a presentation by returning civil volunteers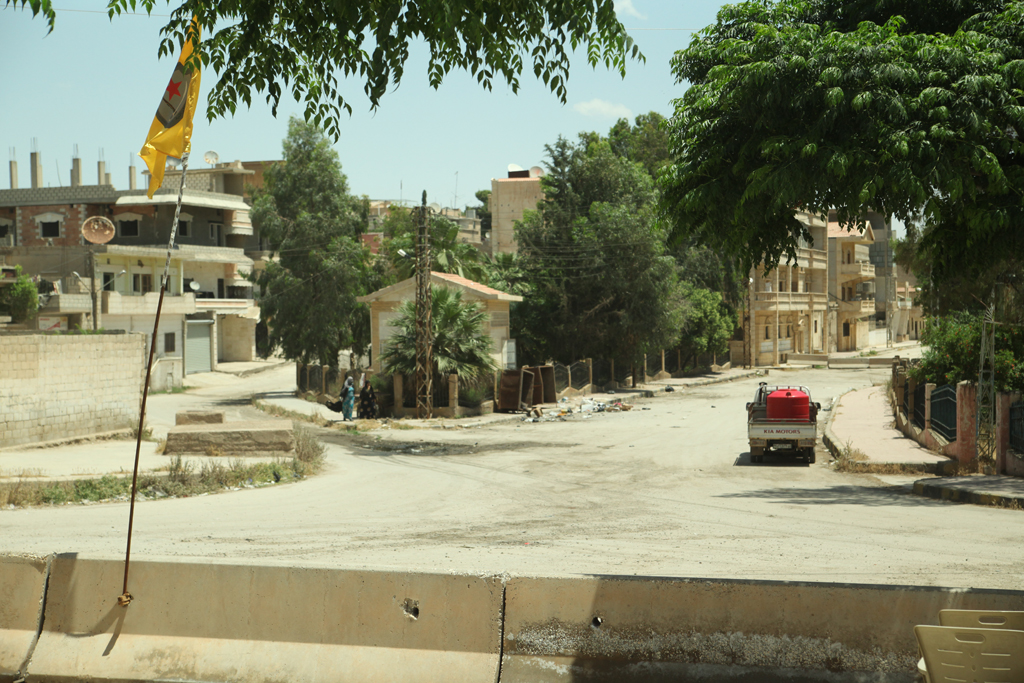 Datum/Tijd
Date(s) - ma 12 februari
20:00 - 22:30
Locatie
De Klinker
Categorieën
Two members of Plan C (UK) who have returned from volunteering in civil society in Rojava will discuss their experiences and how they think the revolution is transmitting in the area.
The revolution in Rojava continues to develop geographically and deepen socially. The fact that a revolution based on political autonomy and women's rights is flourishing at this time and in this region is a source of inspiration for many people across the world. But how is the revolution actually spreading and beyond the frontlines what does life look like in the Democratic Federation of Northern Syria?
We will also be joined by Aviva, who is working at the 'representation of the selfadminstration of Rojava' in Den Haag.
The evening will be in English due to the speakers, translation into Dutch will be possible if needed.
This evening we will be hosting three speakers:
Peter Loo and Sarah Patton spent 9 and 6 months respectively working in Qamishlo in Rojava in the civil structures of the revolution. They went as part of Plan C's Rojava solidarity cluster. Plan C is a UK based anti-capitalist organisation formed in 2011.
Aviva is working at the 'representation of the self administration of Northern Syria' in Den Haag – this office functions as a not officially recognized embacy for Roajavans in the Benelux. They build ties to local governments, they European Union (EU), the United Nations (UN) and institutions that support the progress of selfadministration in Northern Syria. rojavabenelux.nl
Worth reading is also the interview with Peter Loo on his experiences there during his time a s a volunteering teacher. The article is called "A real revolution is a mass of contradictions" and can be found here.
Date/time: Monday 12 february / 20:00
Location: De Klinker, v. Broeckhuysenstraat 46, Nijmegen
Entrance: Free
More info: www.grotebroek.nl